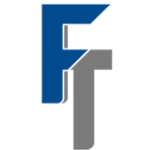 Formula Tooling
Job Description
This position is responsible for manufacturing, maintaining and repairing plastic injection molds in a high-volume contract manufacturing environment.
The position will work directly with NPI, Quality, Tooling, Production and Scheduling to assure that new and existing plastic injection molds are always ready for operation and production. This position includes many essential components necessary for successful and efficient manufacturing, and as such, shares a primary responsibility for the final product delivered to the customer.
Responsibilities:
The Moldmaker builds, alters, troubleshoots, repairs, and performs design changes on all types of molds which may be of a very complex, intricate, or precise nature. It is expected there will be need for work on various types of machines, jigs, fixtures, gages, tools, dies, prototypes, etc.
This role constructs, repairs, changes and/or overhauls all types of molds and other industrial tools and equipment as needed.
Troubleshoots and corrects tool difficulties, maintains high quality standard for work.
Plans the work and executes efficiently, assists other personnel when necessary.
Performs other work as assigned by supervisor.
Essential Functions of the Moldmaker:
Machining/bench skills. Setup & Operation of all types of tool-room equipment and tools including wire EDM, CNC mill, lathe, grinder, sinker EDM, etc. with consideration of achieving efficient feeds/speeds. Works with extremely close tolerances when needed. Improvises and makes special tools when needed. Heat treat and welding as needed. Bench skills such as polishing, fitting, and assembling molds and other tools as needed. Maintains an organized clean workspace. Practices safe work methods.
Problem solving & innovation. Solves common issues utilizing basic knowledge of the molding process. Searches for root causes of difficulties and takes appropriate actions/makes recommendations to address them.
Quality minded. Attends samplings & testings to check the work/help solve any functional or quality issues. Inspects their own work using appropriate measuring tools to ensure the workpiece meets specifications. Always looking for ways to make continual improvements.
Assistance to others. Collaborative/cross-functional work with product designers & engineers to provide input about feasibility and design optimization of new molds, products, design changes, experimental tooling, prototyping, etc.
Instruct and assist apprentices, machinists, preventative maintenance technician, tool and die maker, and fellow mold makers when appropriate.
BSME/BSMFGT or equivalent from an appropriately accredited institution of higher education is highly desirable but not required.
Moldmaker Certification or equivalent experience.
Knowledge of injection molds and machining processes.
Effective communication skills, 3D CAD/CAM skills.
Possesses in-depth understanding of plastic injection molds.
Understands medical manufacturing requirements (IQ, OQ, PQ, Validation, etc)
Adept with standard computer office tools (PowerPoint, Project, Word, Excel, etc.).
English written and spoken is a must, Spanish definitely and advantage but not required.
The successful candidate will have at least 10 years' experience in manufacturing, maintaining and repair for high cavitation high performance plastic injection molds.
We offer a complete and very competitive benefits package with paid time off, comprehensive health care coverage, a 401 (K) plan, professional development benefits, career path planning and a family friendly environment. Join our team of dedicated and inspired individuals, working in our dynamic environment to make a difference.